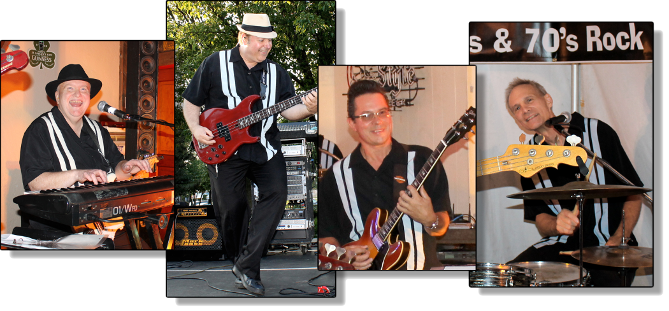 The StingRays play...

Facebook - StingRays CDs! - Promo/Demo - Publicity Art


the greatest music ever written with the energy, passion & authenticity of the artists they love...

StingRay News...
(630) 962-2109 - mail@thestingrays.com
Cooper's Corner Cancelled
- Sat, March 21, 2020
See Everyone Soon...
Stay tuned to this website, our hotline (630) 962-2109 and our
facebook page
for more schedule updates!
Coming out of Hibernation - Sat, January 25, 2020
For a good cause
Please join us at the St. Scholastica Daybreak Fundraiser. Tickets are $25 and are available after all masses at the Welcome Center or at the Parish Office 630-985-2351 ext. 297. There will be snacks and a cash bar.
MAR

28

SAT

Cancelled... see you soon.

APR

17

FRI

Large wooden dance floor; great food, drinks & parking. $15 a person min food & drink

APR

24

FRI

Great food.NO COVER (table minimum)

APR

25

SAT

Cancelled... see you soon.

MAY

2

SAT

Large wooden dance floor; great food, drinks & parking. $15 a person min food & drink

MAY

16

SAT

Great food.NO COVER (table minimum)

MAY

22

FRI

Music on the Veranda, Relax with a cocktail and a breathtaking sunset!

MAY

23

SAT

Details soon... Stop at Yogi's "Picnic Basket" stand for food, ice cream.

MAY

29

FRI

Cool Classic Cars, drinks at the American Legion Post!

MAY

30

SAT

Fans & Friends of band welcome. Fabulous Supper Club with amazing menu & dance floor
Past Shows... 2020

MAR

21

SAT

Cancelled... see you soon.

MAR

14

SAT

St Pat's Bash! Great food. NO COVER ($15 table minimum)

FEB

22

SAT

MARDI GRAS - It's FRENCH. Show us your "moves" & beads! No Cover ($15 table min)

FEB

21

FRI

Lockport Moose
118 E 10th St, Lockport, IL
(630) 962-2109 - 8:30-12:30

Friends & Fans welcome. $5 cover. Fabulous Food & Dance Floor.

FEB

19

WED

Huntley Springs SockHop
Residents Only, Huntley, IL
(630) 962-2109 - 6:30-8pm

Residents only, see everyone soon...

Map

FEB

15

SAT

Fans & Friends of band welcome. Fabulous Supper Club with amazing menu & dance floor

FEB

8

SAT

Large wooden dance floor; great food, drinks & parking. $15 a person min food & drink

JAN

25

SAT

Event runs 7-10pm, in the gym, helping the homeless one family at a time... tickets $25
Home | News | Schedule | Galleries | Sounds | Video | Guestbook | Links | Meet Us | StingShop | Contact
Want a Website this good?
Contact David at
mail@thestingrays.com